pugxlove
today louie pug had a bath! he surprisingly quite enjoys his baths. i think he just loves human contact and the attention, to be honest. he now smells amazing and even used some of his
pet head
products so smells extra good.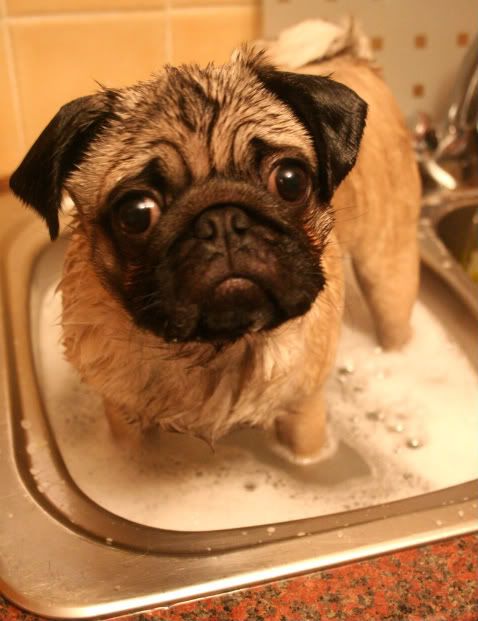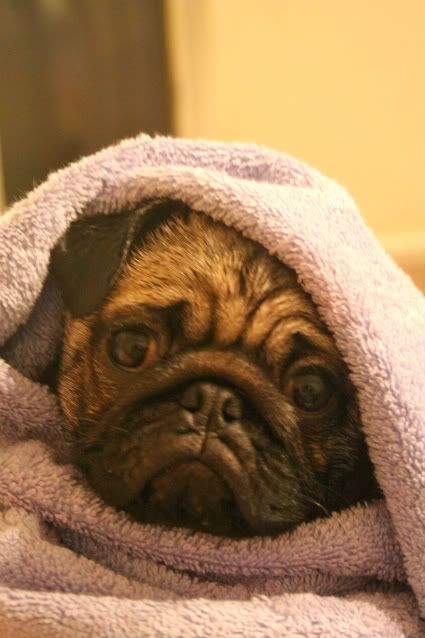 (he was caught watching makeup tutorials on youtube a few days ago!)
last night i went to see the dilemma, if you're going to watch it because you think channing tatum is beautiful and you want to stare at his face - don't bother, he's barely in it. and if you're going because you think it'll be a laugh - don't bother, it's not very funny. despite the iceblast machine being broke and the film being rubbish i fully enjoyed pizza hut, salted popcorn and good company for the evening.
i managed to get some samples of chanel mat lumiere foundation in the two lightest shades yesterday too so i'm going to be trying those out soon, it's SO expensive to buy so i'm expecting good things! picked up a new mac lipstick as well (!), in vegas volt which seems nice. mac lipstick post tomorrow since i've built up a little collection!