LDN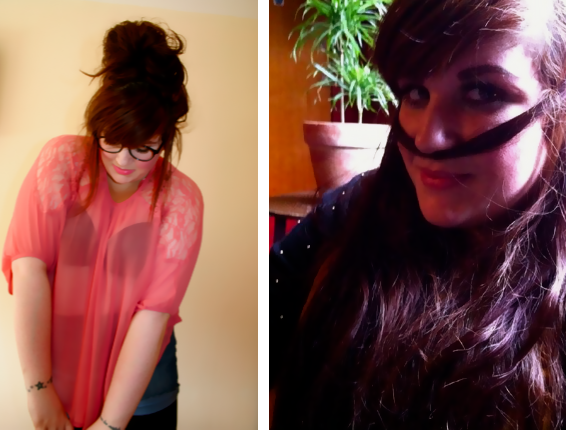 oh hi! some smartarse pointed out today that i haven't updated in over a week, this is true but like everyone else with a blog IT IS NOT MY LIFE. i don't get paid to do this, i don't get free things sent to me and sometimes i just have other things to do. anyway, that being said i do genuinely appreciate that people want to read/see what i have to say and notice when i don't blog but there's absolutely no need to be rude about it!
ONWARDS AND UPWARDS! i went to london at the weekend and ate the best grilled halloumi cheese & roasted vegetable sandwich EVER. was also very shocked to find out one of my friends who shall rename nameless had never tried halloumi cheese. WHAT. the cat in the picture came in through an open window, ate loads of food, cuddled up on the sofa to watch x factor and promptly got kicked out. he was cute but made my eyeballs itch and as a general rule i pretty much hate cats. sorry world.
i did have a really nice weekend though, despite spending a good few hours with
seb
the big drama queen who instead of showing me around took me to a&e! absolute charmer. can't complain too much though because shortly after that drama i had some kind of panic attack in topshop and he looked after me quite nicely. i hate topshop.
spent the evening making cocktails and celebrating my pretend birthday! there was presents and cupcakes and candles and lots of rum. we ventured out to some club in brick lane which was pretty sleazy but sleazy means free drinks sooooo.. swings and roundabouts i guess. apparently this place was cheap for london, £4.50 single vodka&coke? erm how about £2.50 for a TREBLE vodka&coke in newcastle? no wonder northerners are always wankered.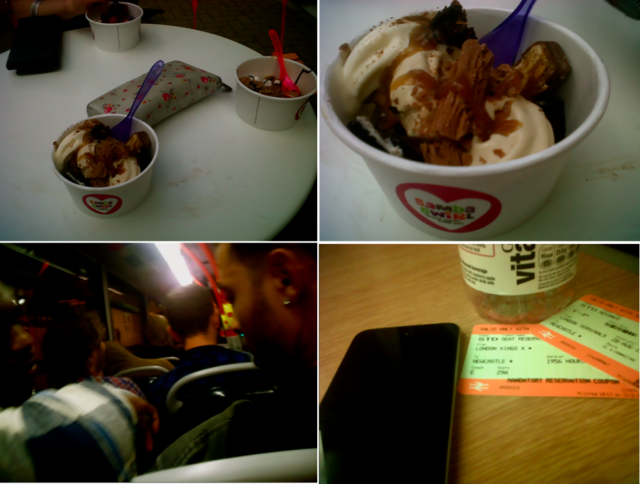 the rest of the weekend was spent eating peanut butter frozen yoghurt and napping, basically. had the pleasure of sitting next to some crazy lady on the train home who started to write a story about me and then moved seats as though it was me who was insane. she did get off at darlington though so probably explains it all really.
this is a really long post about nothing. HELLO!