primark, dorothy perkins, peacocks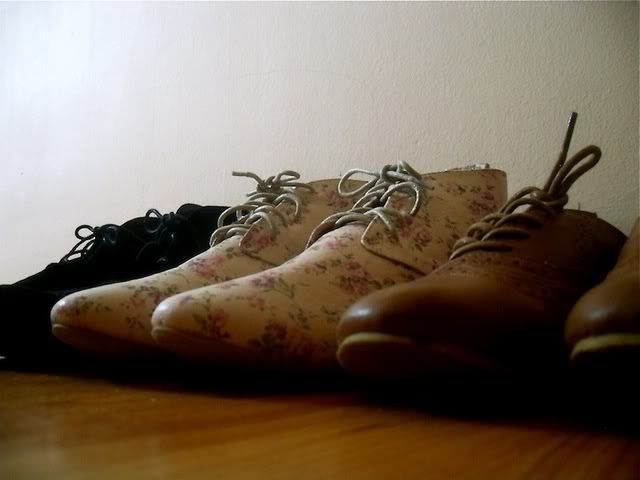 so summer has well and truly gone hasn't it? my sandals and pumps have been packed to the back of my wardrobe for yet another year, and i'm now on the look out for cute booties/brogues/non dainty shoes. considering it's only october my collection is going quite well i think, and these are all welcomed additions to my autumn footwear! i'm not expecting the primark ones to last very long, considering they're some sort of faux suede, but they're super cute and go with everything! the floral booties are probably the most adorable boots IN THE WORLD, right? i'm going to try my best not to let the seasons ruin them!
i'm still searching for the perfect winter boots, has anyone found any? ideally i want flat tan leather ones with maybe some detailing but i'm not sure what! i just can't seem to find any i like, anywhere. i'd love to see your autumn/winter shoes/wishlists?