H ALLO WEEN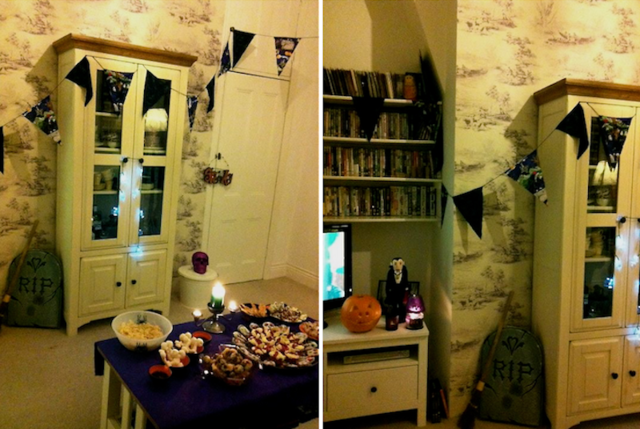 HAPPY HALLOWEEN! hope you've all had a terrifying (har) weekend! i didn't dress up this year, but instead went to my friend
jackies
flat to watch films and eat lots of food. as you can see jackie puts a lot of effort into halloween, she made the most amazing spooky treats! i'd been ill all day but couldn't refuse ghost strawberries or skeleton biscuits! AMAZING.

we watched scream 4 which did actually scare me slightly (wimp) and then the lost boys which
holly
was disgusted to find out i hadn't seen before. i might have accidentally fell asleep for 5 mins and when i woke up i was totally a lost boy myself. no idea what happened or what it was even about, vampires or something? maybe i'll watch that another day to avoid further disappointment with my friends.
not much else to say really! gonna leave a cheeky link to jackies band
HERE
mainly because their music is totally halloween appropriate!