birdie blouse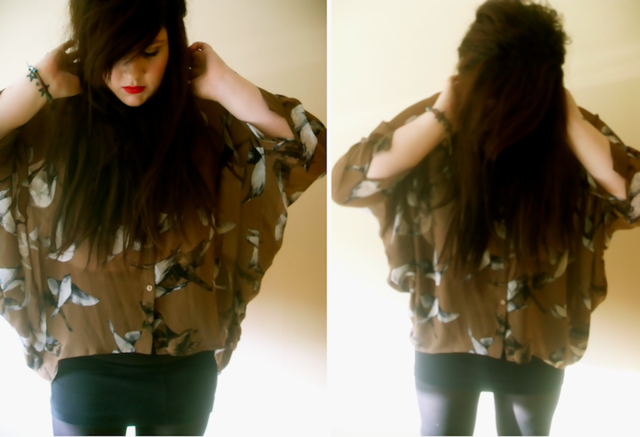 new look birdie blouse
apologies for how absolutely terrible these photos are, there's just never any daylight anymore! i do love this time of year but i HATE how dark it gets. whinge. i did wear a cardigan, coat, scarf and mittens before leaving the house if anyone was wondering/concerned for my general health. also not entirely sure where my face has gone in the second photograph, but we'll just go with it..
i literally have nothing else to say my life is so dull lately. spend most of it on buses or looking at shoes i can't buy. (life is hard!!) going to london on thursday though so maybe that will spice up my life somewhat. we'll see, ey!
ps, this is louie in his christmas hat. he loves (chewing) it.