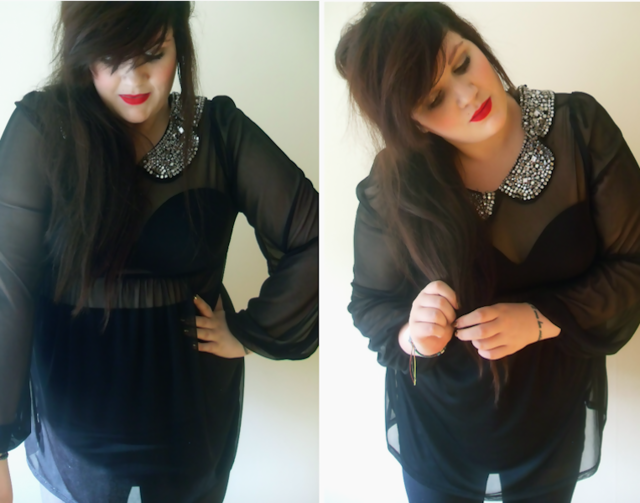 topshop peter pan dress
oh my god can you believe it's only 38 days until christmas? THIRTY EIGHT. that's not that many, y'know. i get so excited about christmas, but then leave all my shopping until christmas eve and spend the day STRESSING OUT. it was especially fun last year when i was at work until 4pm! (NAAAT) this year i'ma try to be good and at least do my shopping on christmas eve eve.
speaking of christmas and cold weather i'm starting to get yet another cold/chest infection type thing. obviously this means i'm wearing less clothes than normal, makes sense. i don't know whats wrong with me, really need to invest in some winter clothes and well.. stuff that isn't so sheer. the entire dress is see through, so to save the world from seeing my boobs AND bottom, i wear a high waisted body con skirt underneath. no need to thank me. that being said, it wouldn't surprise me to see people wearing this without anything at all underneath.. did i mention i live in newcastle?