BON VOYAGE!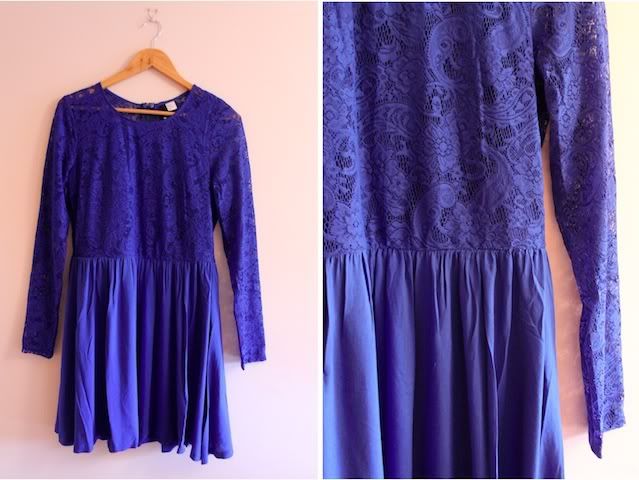 h&m lace dress
so christmas is definitely over now, and all that's left is new years eve to look forward to before reality sets in. if you follow me on
twitter
you might know the struggle i had finding an appropriate dress for new years eve. i searched EVERYWHERE and because of the rubbish sales (which is full of crap no one wanted to begin with) it was rather stressful. found this royal blue lace dress in h&m though, which will have to do!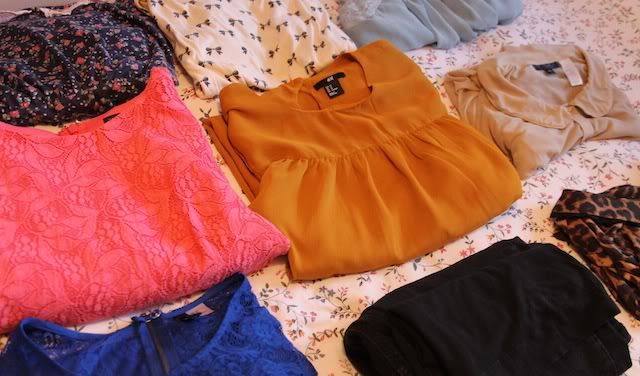 peacocks floral dress, river island bow playsuit, primark sheer cape, topshop lace dress, h&m mustard dress, topshop sheer blouse, h&m lace dress, dorothy perkins jeans/h&m body con skirt, river island leopard print top
this is what my bed currently looks like, i'm trying to be organised and pack properly for once. i'm going to london in the morning and then at ridic-o-clock friday morning
seb
and i are off to paris! i'm super excited even if it's going to be mega cold and probably rain forever. nye always seems to be full of drama or just a bit rubbish in general so it'll be nice to finally have a good one for a change. (it's paris, how can it be bad?)
i've given up packing the clothes for now and moved onto the most important part. MAKEUP. i've tried to pack light, and i think i've done pretty well for the most part.. no fake eyelashes or insanely bright lipstick to be found! hurrah! (huff.) not entirely sure why i think it's necessary to take three different types of red lipstick, but we'll go with it..
revlon colorstay (ivory), benefit high beam, mac studio fix powder foundation (nc15), nars orgasm blush, sleek flamingo blush, mac cream colour base (pearl), sleek contour kit (light), mac bite of an apple blush
urban decay naked palette, maybelline falsies, revlon grow luscious mascara, rimmel scandal eyes mascara, l'oreal carbon gloss liner (black), mac quad (espresso, brule, wedge, expensive pink)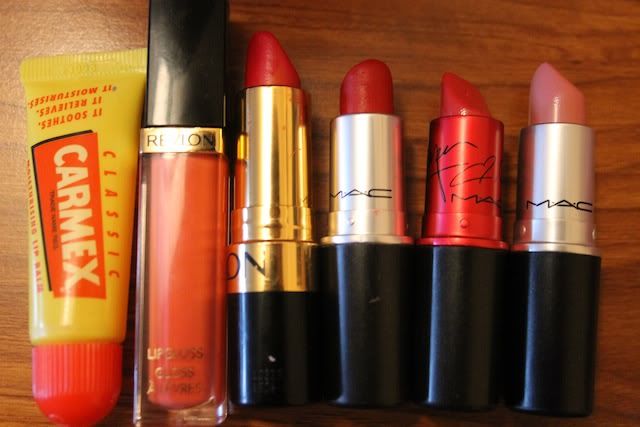 carmex, revlon coral reef lipgloss, revlon cherries in the snow, mac russian red, mac cyndi, mac creme cup
hope you all have a wonderful start to 2012, i'll no doubt be trying to stay classy (yeah i know..) and refrain from rolling around the streets of paris when the clock strikes midnight. my blog turns 1 when i'm gone too, which is a massive achievement for me - i never stick to anything! i never ever expected anyone to actually read it either, so thank you SO much to anyone who takes the time to read my blog and/or stare at pictures of my puggy. it really does mean a lot!