hair, lipstick, pug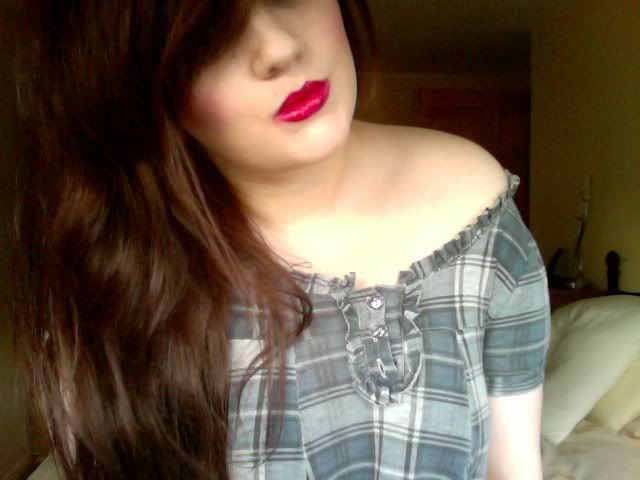 i haven't taken any proper blog photos in forever because it pains me to use my crappy digital one when i know i have a new dslr upstairs that i'm not allowed to play with until christmas! boo. thought i'd include a token photobooth picture though of my good hair day yesterday (doesn't happen often) it was typical that i didn't have anywhere to go and the wind was EXTREME even if i did brave the cold. sigh. always the same, isn't it? the lipstick i'm wearing is revlon cherries in the snow if anyone was wondering, a lot of people seem to search for it and end up on my blog!
jesus christ, it's christmas in ELEVEN DAYS! i've done some shopping online today and only have a few more people to buy for.. i've left the males to last because they're always the most difficult i find. especially dads. what do you buy for a man who has EVERYTHING? there is no answer to this question, i know.
so if it's christmas in eleven days, that means i go to paris in two weeks! if anyone has any recommendations for things to do/places to go/eat/drink (especially vegetarian friendly places!) i'd be super grateful.
ps, cheeky 30% off asos code if anyone's looking for one! ASOSGRAZIA30

pps, louie got new leggings!