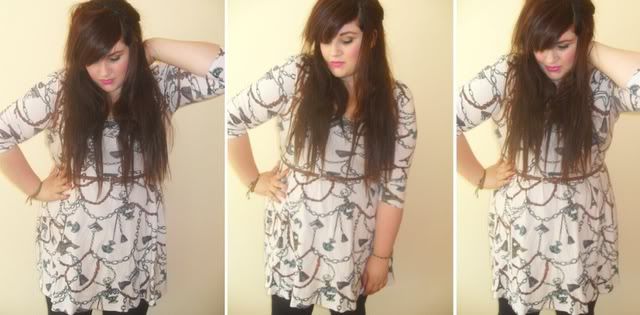 topshop skater dress (i promise i wear clothes from other shops sometimes too)
so hi. i started university again this week, so far it's just been inductions and campus tours which aren't too exciting. lecturers start on monday though.. along with freshers week, which i don't think i'll be participating in this year! finally ready to admit i'm just too old to dress up as a
smurf
.
whipping out all my french themed clothes this week to celebrate the fact
sebby
and i are going to paris for new years eve! i'm super excited mainly because majority of my nye's have been absolutely rubbish and um.. well it's PARIS. i've already decided we're going to sephora so if anyone has any other suggestions for things to do/see that would be excellent?
this afternoon i came home to find louie upstairs in the spare room where he'd found a pug sized square of sunlight. i sometimes wonder if he is actually a cat.