paris, je t'aime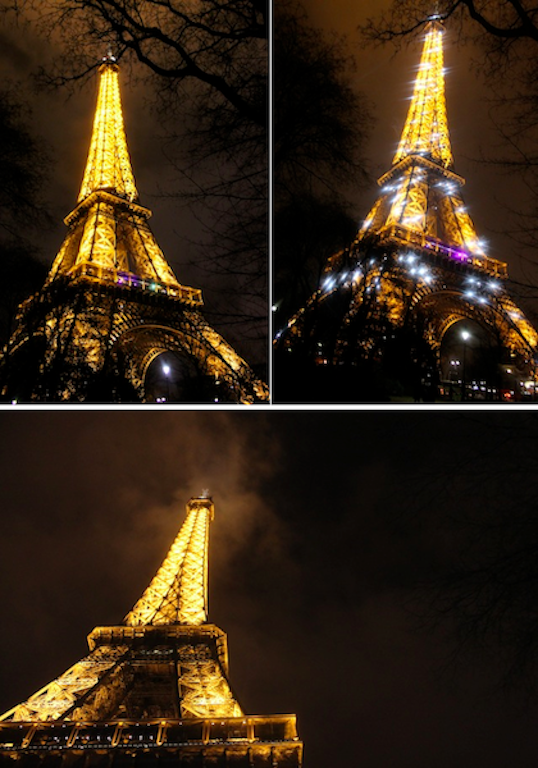 PARIS! after drinking far too many cocktails on the thursday evening, 5.30am came around REALLY quickly and before i knew it
seb
was bribing me with tea to get out of bed. it was difficult, but i managed.. hurrah. after a little nap on the eurostar and trying my best to apply makeup on a moving train we arrived in gay paree! VERY EXCITING. our apartment was upgraded and it was just lovely. (we booked our apartment through
housetrip
which was a lot better than finding a central hotel! totally recommend them!) i've uploaded more photographs to facebook which you can see
here
if anyone is interested! took way too many for one blog post i think, oh dear.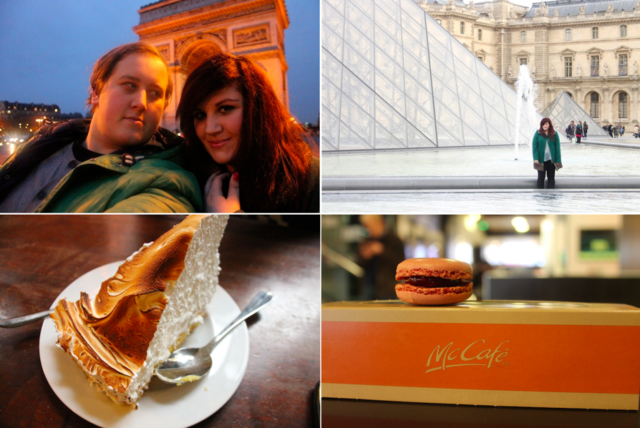 even though the weather was a bit rubbish and we walked so much our feet almost dropped off, we had the BEST time. it was just lovely! the french however do not cater for vegetarians at all. there was literally nothing i could eat in most places which wasn't very nice. even mcdonalds didn't offer their veggie option! they did however offer macarons and croissants, which made up for it.. somewhat. we did lots of touristy things, joined a lot of queues, drank some wine, ate some cheese.. y'know, generally became french. (without the rudeness)
the 31st of december came and we still hadn't decided what to do! it came down to either drinking champagne under the eiffel tower or going to watch fireworks at disney. we obviously chose disney. (new years day evening was spent drinking champagne underneath the eiffel tower though.. not one to miss out on champagne.)
if i could live in disney, i would. (but only if they got better food for vegetarians, ie.. anything.) it becomes so much more magical at night. the parks stayed open until 1am which was pretty cool, too. we spent all day/evening wandering around and not going on many rides. (we're rubbish) it's pretty amazing how you can have such a brilliant time in a theme park without even going on a lot of rides! lots of love to disney for making EVERYTHING so exciting - even queuing!
the hours seemed to pass really quickly and suddenly there was this made rush to get to the castle. there was a lot of pushing and even more shoving. it was like a million more people had suddenly came out of no where but WHATEVER. surprisingly wasn't that cold, but that might have been down to my super cute earmuffs seb bought for me. i'm still trying to decide how much the world would hate me if i was to wear them in england.. anyway, the fireworks were awesome and it was most definitely the best and most special new years eve i've ever had. if you ever get the chance to go to disney for nye, i most definitely recommend it.