damn your mood swings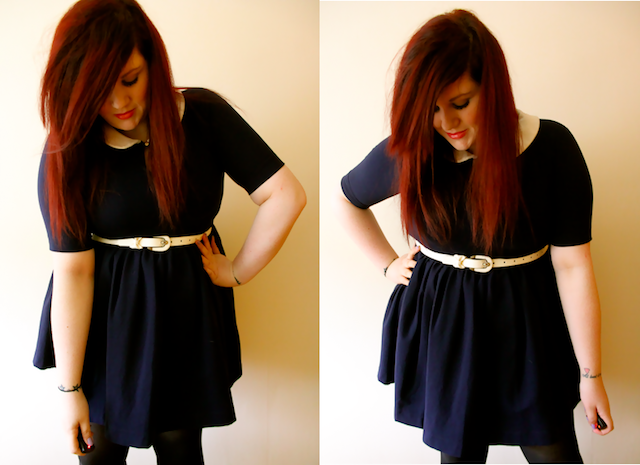 zara peter pan dress
this dress is not suitable for windy weather, at all. it has the fullest skirt EVER and i'm sure you can imagine what that means. i'll say no more. rubbish pictures really, you can see the collar better on the
website
. i opted for the navy and cream but i do really love the peach version of this too!
incase anyone was wondering.. i am SO ILL. it all started with a sore throat which developed into a chest infection and now a massive cold. man flu, even. i'm sure i'll survive. maybe. the joy of working in an office i suppose? just love sharing germs.
i bought a really pretty dress and some wedges from oasis this weekend to wear for a staff event (my work made the guardians top 100 places to work!) haven't got around to trying everything on together yet, but i'll try not to get too drunk and blog it.. hmm..
anyway hopefully my germs can't be spread via the internet and you're all okay!