mickey and i have the same last name!
primark dress
dorothy perkins cardigan
i think this is my first outfit post of 2012, which is weird because i've definitely been wearing clothes for the past few weeks. this dress is also my first (and only) primark purchase of the year too, and i've worn it quite a few times since i bought it! i find primark to be really rubbish now, i never find much i like anymore or maybe i've just stopped buying cheap dresses i don't even wear for the hell of it? AM I GROWING UP or is primark just not that great?
..no, no i'm not growing up. (see pictures below)
so since i already look like minnie mouse and the weather is dire, it's okay to wear these earmuffs.. right? i can't help but feel like england judges me. i felt totally comfortable wandering around disneyland paris wearing them but not so much the north east.. i know i'm not five, but they are so cute and my ears really appreciate them.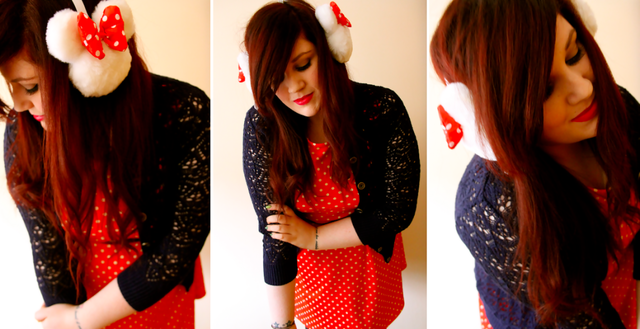 ps, i hate snow.