and this is my heart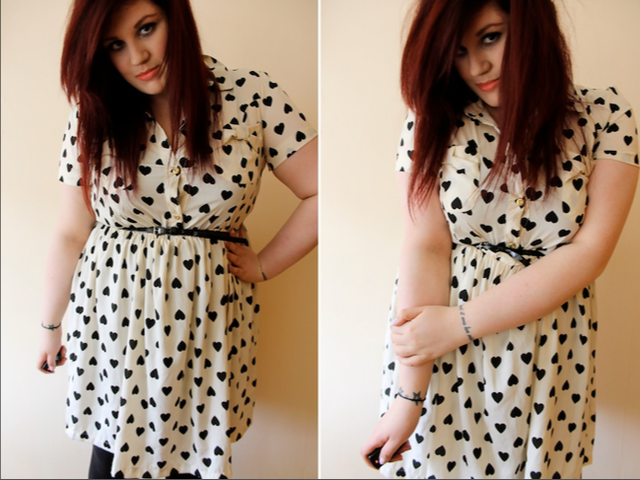 primark dress
this is the first dress i've bought from primark in forever! as always the sizes are a bit awkward though, this definitely runs big but not big enough to be able to downsize if you have boobs. i don't understand primark sizes at all. it's also really long! good for summer and work i suppose though. it comes in pink too which i was tempted by..
i've spent the past few days drinking smoothies, eating easter eggs and drinking loads of wine.. whilst at work! my office is the best. apart from that loupugs dadpug has been over playing and hanging out and doing other pug things.
anyway! i'm all confused with days because i was off work yesterday so today feels like sunday. i'm terrible with knowing days/dates so that doesn't help! i'm off work until wednesday though which is amazing. monday the easter bunny is bringing
charlene
lucy
and
rani
to me so that will be loads of fun, expect loads of drunk
tweets
!
ps
rachel
will also be partaking in winetime but the easter bunny will not be bringing her to me because she lives practically next door.