THINGS I WANT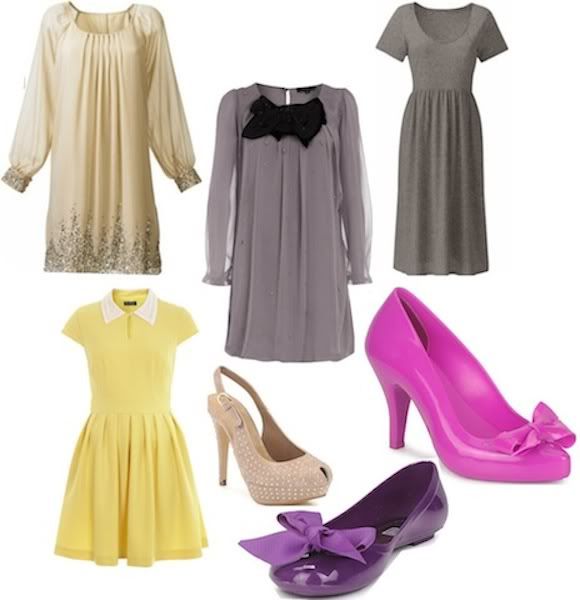 rise boutique crystal dress
charcoal embroidered dress
midi jersey dress
yellow cornelli collar dress
pedro miralles
colors of california shoes
melissa shoes
payday is forever away so i've obviously been looking at loads of lovely things i can't buy. i've been intrigued about the
women's clothing at simply be
since i heard they're hitting the high street and coming to the metro centre soon. i must say i'm quite impressed with what they have to offer! i'll probably be more inclined to shop there once i can see everything in person! i really love the crystal dress i just wish i wasn't such a clumsy messy person so i'd be able to wear it without the FEAR.
i also seem to be drawn to really bright ridiculous
shoes
with massive bows on so i obviously NEED both of these pairs. okay maybe i don't need them but i'd quite like it if they were on my feet.
okay time to stop looking at pretty things. think i'll go reminisce about the time i met
harry styles
in river island. because that totally happened.