all of the lights all of the lights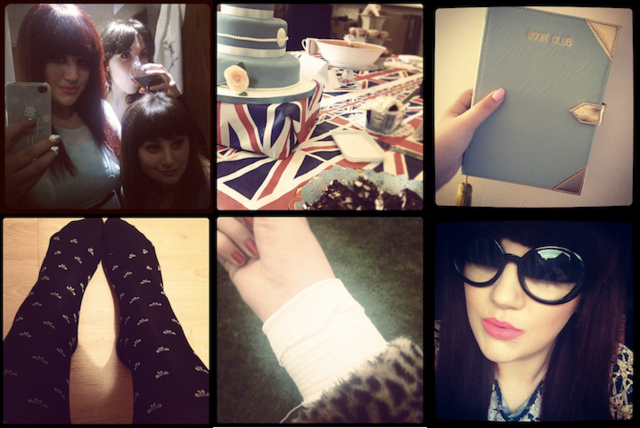 token mirror picture with my bezzies, vintage tea party at work,
asos book clutch
featured
here
, bow tights, got drunk and sprained my wrist, being an idiot in sunglasses!
cupcake day at work, got
converse
trainers
c/o spartoo
shoes
, loupug being cute, viva glam nicki lipstick, birthday shots (it wasn't anyones birthday), metro station quote
being unintentionally french, pug jumper!, brightest nails in the entire world, friday at work means wine at work, bezzie chicks, wasabi peas are basically the best things in the entire world but no on else agrees?!
phew done! my give away ends tomorrow evening so you still have time to
enter here
if you would like to!