expert at sorry and keeping lines blurry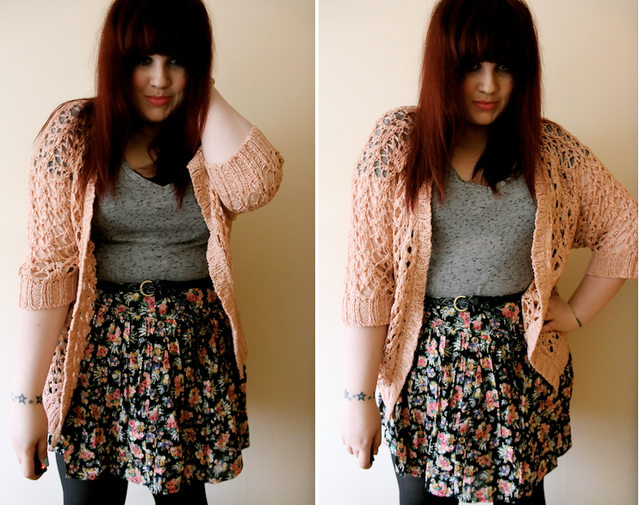 river island grey v neck
primark floral skirt
matalan cardigan
i'm just really glad it's the weekend! i'm really conscious that i spend most of my life wishing away monday-friday though.. should probably try and figure that one out! anyway you can't see from these photos but the skirt has the cutest buttons all the way down the front! i like them because they're all different so when i (obviously) lose one it won't matter what i replace it with! always thinking ahead me!

spending my morning watching a taylor swift concert on mtv before i go get my hair cut and possibly coloured, might go back dark brown! i'm so tempted to cut it off and get a bob but everyone says i'll regret it and i probably will. i don't even know why i'm going really i know i'll just end up getting a fringe trim or something equally boring!
i can't even think of anything else i want to say i'm too distracted by taylor and her gold dress with tassels dancing around my tv. I WISH I WAS TAYLOR SWIFT.