pug jumper and a pug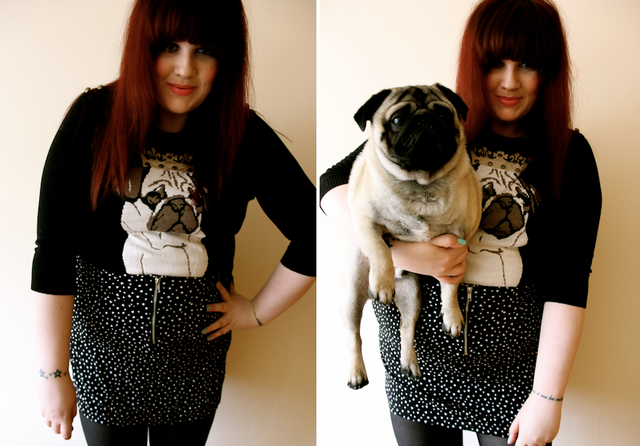 internacionale pug jumper
h&m heart print skirt
so we all know i'm a crazy pug lady and now i've reached the point of showing it through the medium of PUG CLOTHING. my friend actually bought me this jumper for christmas a year or two ago and i've only recently started wearing it, because i'm finally ready to embrace that i am one of 'those' people. you know what i mean.
hope everyone had a good bank holiday weekend? i drank cocktails out of teapot on sunday and it felt so weird being hungover on a monday! my brain can't deal with it being tuesday today either. at least it's a short week at work i suppose!
this is louies debut in an outfit post and he isn't even wearing any clothes.. don't worry though I HAVE PLANS TO RECTIFY THIS.