pugs, penguins, drag queens
super red hair which has now faded.. obvs, loupug desperately wanting to eat the muffin, the best lunch ever,
colors of california
flats
c/o spartoo
shoes
, bought my dad birthday cupcakes from
johnnies cupcakes
,
rachel
and loupugs first ever meeting - since then they've been on a walk and everything. bezzies.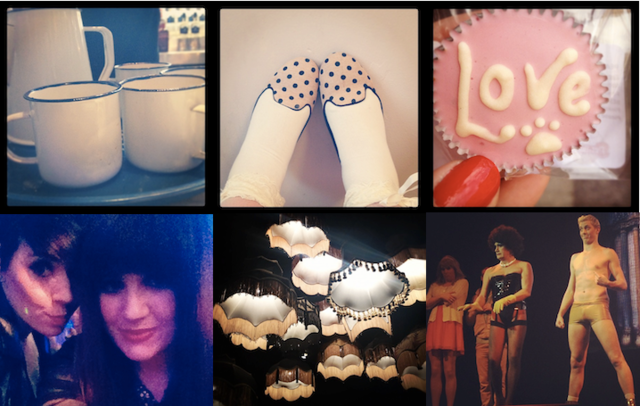 drinking cocktail out of teacups at revs, cute polka dot slipper shoes from
dorothy perkins
, a cupcake from
pet-isserie
which is amazing and i'm definitely ordering loupug a birthday cake, drunk with rachel and being filmed for mtv (don't ask), cutest lampshade feature in a pub in camden, went to see drag queens at boulevard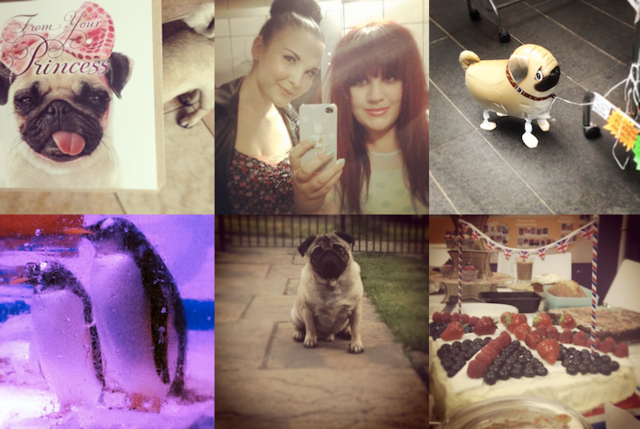 found the most perfect fathers day card!!, dog and parrot toilet posing with bex, found a pug balloon and fully regret not buying it, second first date to the aquarium to see PENGUINS, loupug being naughty and not coming inside, jubilee party at work!