hair couture international by sleek remy
so i'm not sure if anyones noticed but my hair seems to have magically grown over the past few weeks? i wish i was here to tell you about an amazing hair growth product but alas.. it's a fake job. but a pretty amazing fake job.
i wasn't aware sleek remy even existed until they kindly offered to send me some hair to try out. i used to wear (head kandy) extensions when i had darker hair which you can see
here
which i thought were incredible, so i was intrigued to see how these would compare!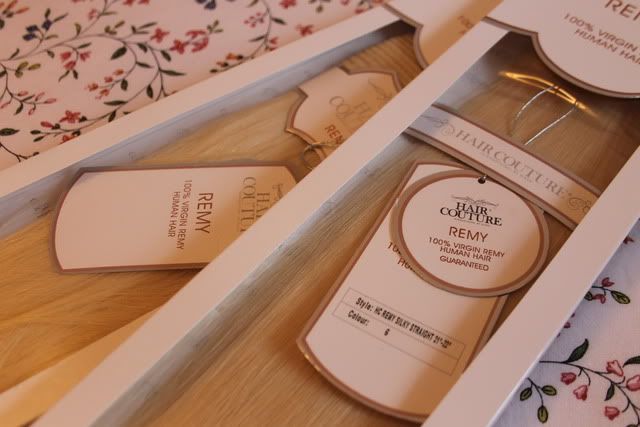 now having red hair i knew it'd be difficult to get a perfect match so i asked for blonde hair to dye myself. as you can see i managed pretty well (SO impressed with myself!) and they blend really well in my hair. the extensions themselves come in one giant strip of hair, and when i say giant.. i mean.. huge. you get SO much hair in one pack. sleek kindly sent me two packs and i can definitely say one pack is more than enough for a full head of hair. i haven't even opened the second pack! having the hair as one mega strip is actually really great because it means you can cut it exactly how you like - as well as doubling some up to make thicker strips. sewing the clips in is easy peasy too!
i've really put this hair through it the past few weeks - dying it, washing it, curling it and it's still perfect. the quality is incredible and right up there with head kandy. you can see how i've worn them
here
and
here
over the past month, it's still as perfect as it was when i received it.
hair couture international by sleek remy will be available from different independent beauty stores and boutiques. RRP66.99-111.99 depending on length and colour.