WOOF!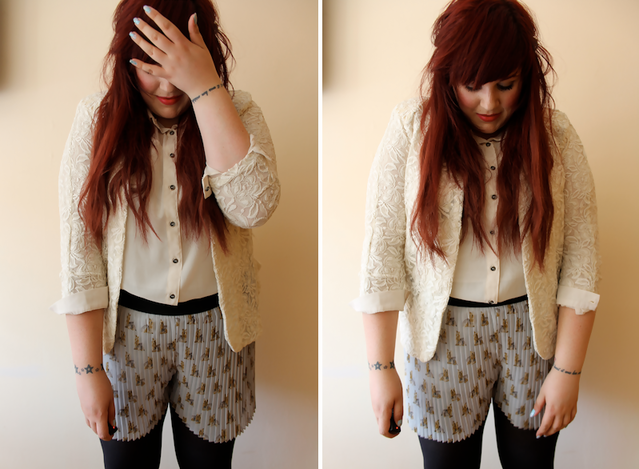 peacocks blouse
river island lace blazer
zara dog print shorts
hello! i'm really glad it hasn't rained today because my shirt is sheer enough and i have nothing to protect me from the dreaded red hair + water fear.
i woke up this morning thinking it was friday so i'm all over the place at the minute! i was SO disappointed though. i was clever and took friday off this week so i have a long weekend with the bank holiday coming up, yay! off to spend it in london so that should be fun. anyone got any exciting plans? i remember the days of spending my august bank holiday at leeds festival! those days are long gone, far too old now!
speaking of my old age, it's my birthday soon! how exciting! i've totally already started a birthday wishlist so i'll probably post that soon. YAY BIRTHDAY! CAKE! YAY!