HO HO HO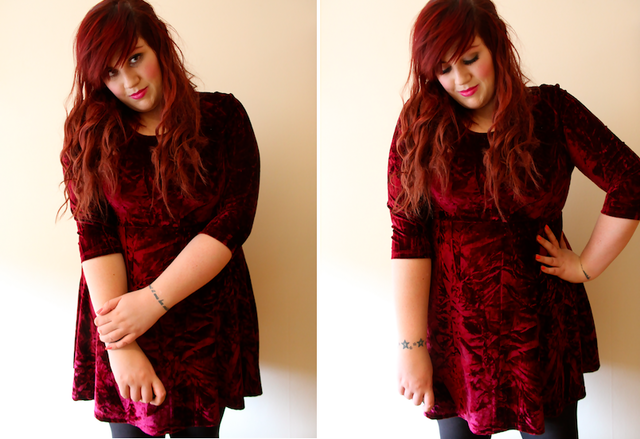 dress c/o
izabel london
hiya! it's the end of october and it's now dark by 5pm which means it's practically christmas!! yaaaay. i thought it was about time to whip out some velvet (red velvet at that) and embrace the ole festival season. too soon?
i'm surprisingly chirpy for a monday! it was SO easy waking up this morning because of the clocks going back.. i no longer have to get dressed in the dark (it just looks like i do). unfortunately pugs don't seem to understand the time change, louie goes for a tinkle every night at 9.30pm and last night he was protesting at the door bang on 8.30pm! HA so cute.
i only have one full day left at work this week then i'm off for a wee while - which is welcomed. i'm off to dress up as little red riding hood and watch fireworks in london. so so excited! fireworks night is one of my favourite nights of the year!