i've been everywhere
i realise my blogs been a bit distant as of late, so i thought i'd do a little life update with the help of my
iphone
! i also haven't done an instagram post in forever so i hope it's not too dull.

my new dressing table! isn't it beautiful? this was before i filled it with all my crap!, had some princess cupcakes baked for me, went to a cocktail making class at revs, had a productive beach party at work, louie being gorgeous, face



drank wine on brighton beach, wore a bear kigu, my sister did the great north run and made loads of money for beating bowel cancer in aid of my dad, louie playing in the park, my colin the caterpillar birthday cake from work, went to matfen hall on a work day out for activities, spa and free bar.. amazing!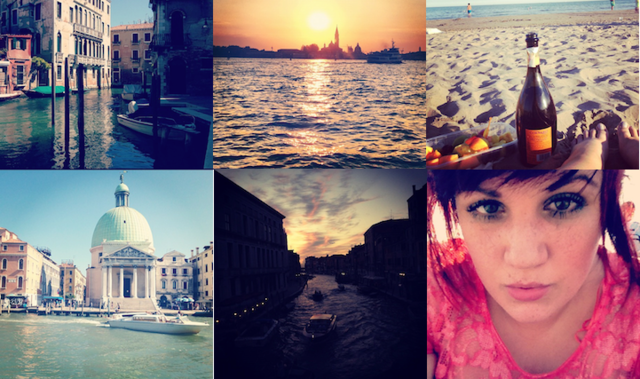 i turned twenty five in venice, it was beautiful and i had the best time. i spent my birthday drinking champagne on a beach then watched the sun set over the water. what more could you ever want? i also (mostly) got over my fear of boats and i even braved not wearing any face makeup the entire holiday!


amazing food from jamies italian, went to the paralympics!, also went to the krispy kreme launch which meant doughnuts took over my life for at least two weeks, louie prepping for halloween (he's gonna be a pumpkin), went back to southampton for the first time since i graduated (for work) and ate ice-cream in the park!, louie having a nap in my bed (as usual)