power to the people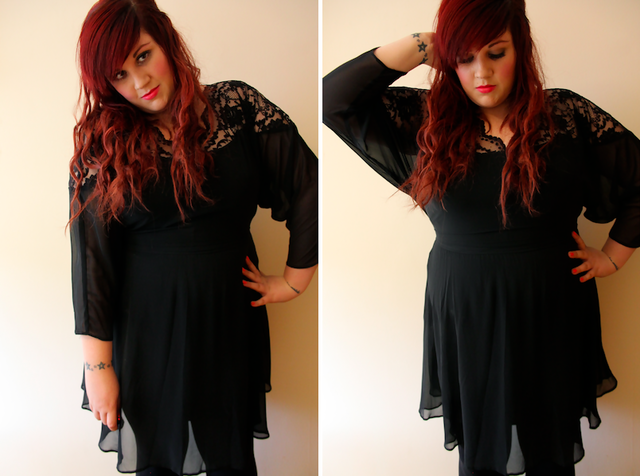 asos dress
hello! this was the dress i spoke about in a previous post that didn't turn up in time for an event, i'm kind of glad it didn't because it's not as great as i thought it'd be! i still liked it enough to keep it though.. makes sense. it does make a good day to night dress though, it's good for work and after work drinks! i love the lace and batwing sleeves, my only issue is the chiffon material is knee length on me, i'd prefer it a bit shorter. is it just me or are asos dresses always stupidly long?! i'm not exactly short either, i'm a pretty average 5'5!
i have no idea where this week is going! my days so far have merged into one massive day and it's a bit confusing. hope everyone had a good weekend? i went to see my friends band
retriever
play and then got considerably drunk and danced the night away. i also took louie to get his new winter coat, and i think he looks adorable! i couldn't not include him.. YOU'RE WELCOME.