my make up storage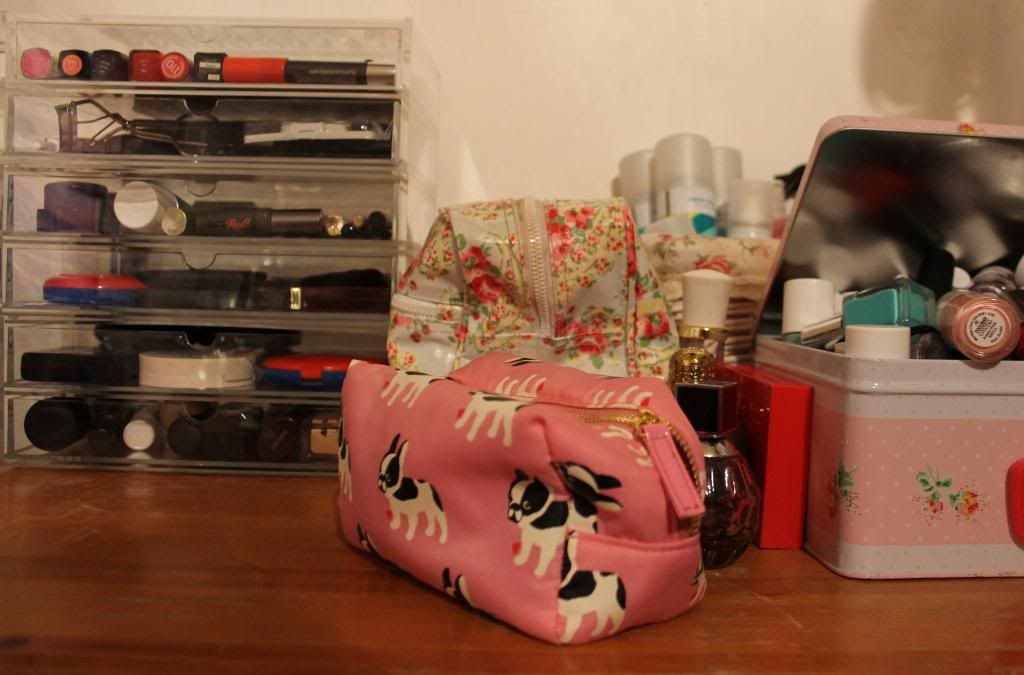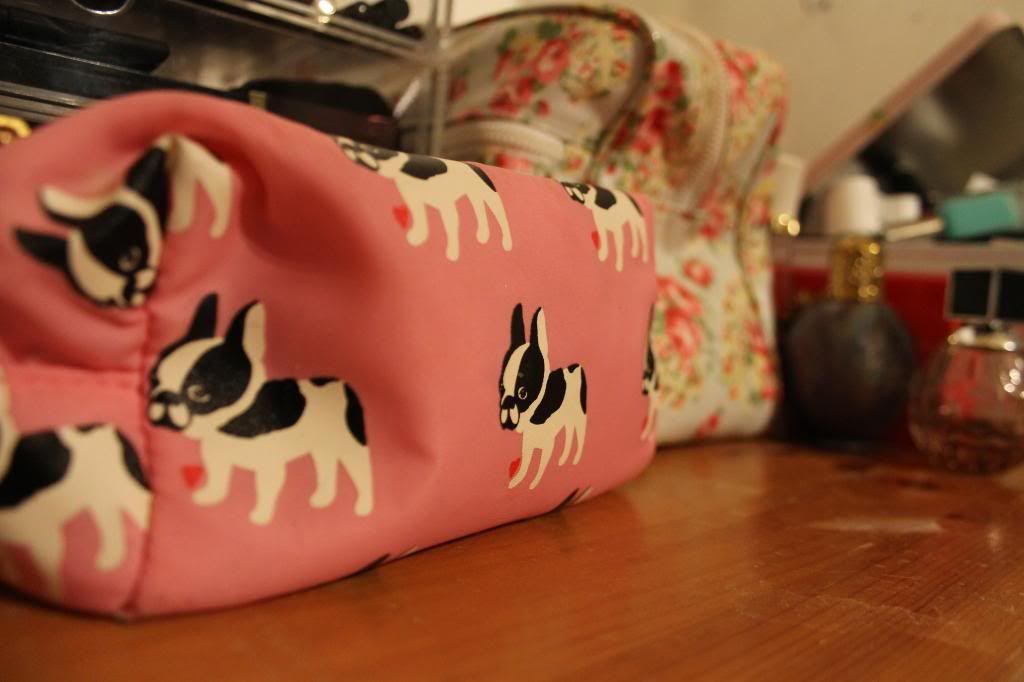 i just thought i'd do a little post about my current makeup situation. when i moved to london i left A LOT at my parents house (much to my mothers delight) and since then i've tried my best not to be lured in by fancy limited edition collections or the latest lipstick everyone's raving about. so far so good... ish.
i think i still probably have too much makeup for my one face so i'm trying to use up a bottle of foundation before i buy another and the only thing i buy regularly now is mascara. i've thrown a lot of stuff in the bin after realising how long it'd been in my collection.. quite a surprise to find out how fast make up goes out of date really! it makes me wonder how people with huge collections manage to use everything they own before it expires. i guess they probably don't! what a waste.
i have a system with the acrylic drawers (blogger cliche i know) where i have foundation/base products at the bottom then working up i have contours and highlighters, blushers, mascaras, eye products (exuding pallets which are in the cath kidston bag). on a sunday evening i tend to pick out what i want to use for the week and put everything in the little pink makeup bag, i find that's the easiest way to make sure i'm making the most of what i have!
that's pretty much it for makeup. in the cath kidston bag i also have hair stuff which topples over into the basket behind too. in the cath kidston tin is my weakness. nail polishes. as you can see it's overflowing and it's not big and it's not clever ok. i don't know how i've ended up with so much nail polish because again i left majority of it in newcastle!! my dressing area is moving soon so i'll probably use that as a chance to sort everything out... again.