new bag! zara mini office city bag.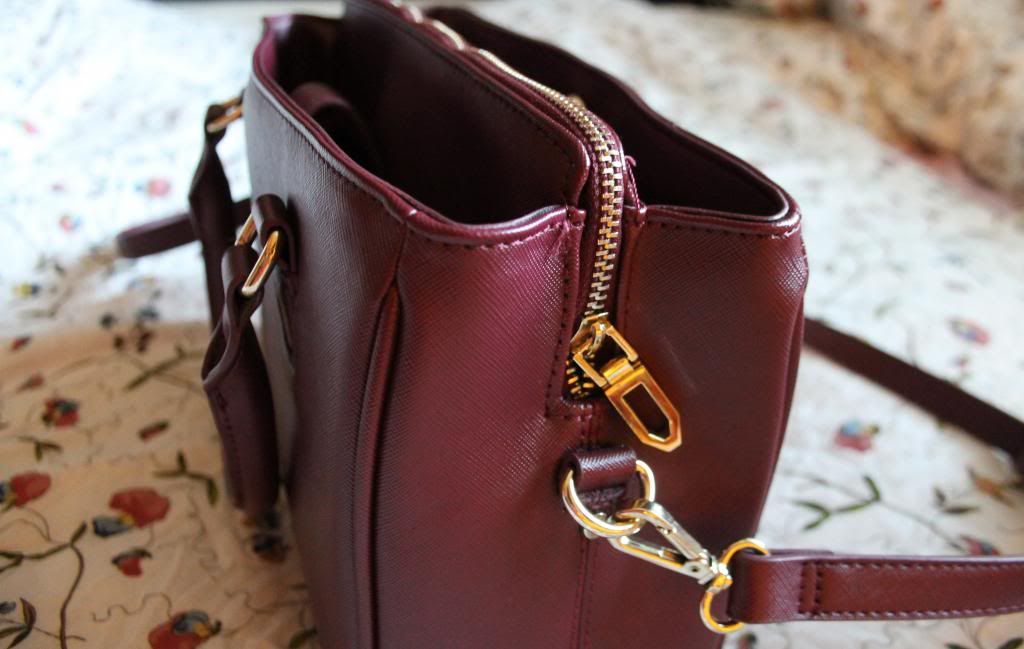 i oohed and ahhed over the zara city bag but it just felt SO big and heavy to me before even putting all my junk in it! i decided against it but it was still in my dreams.. and then i stumbled across the mini office city bag in burgundy with gold hardware. i don't carry my laptop or any huge cameras around with me so this is a lovely size for me. it has three compartments - the middle is padded for gadgets and thats where my ipad mini lives. this is AMAZING because i've really struggled to find an ipad mini case i like, has anyone seen any?!
my favourite thing is the strap on this - it's adjustable and has a wider section that goes on your shoulder to stop it sliding off, which is one of my major life problems with bags. (or something.. but honestly it's great.)
this bag will do me perfectly when i'm saving for a mulbz!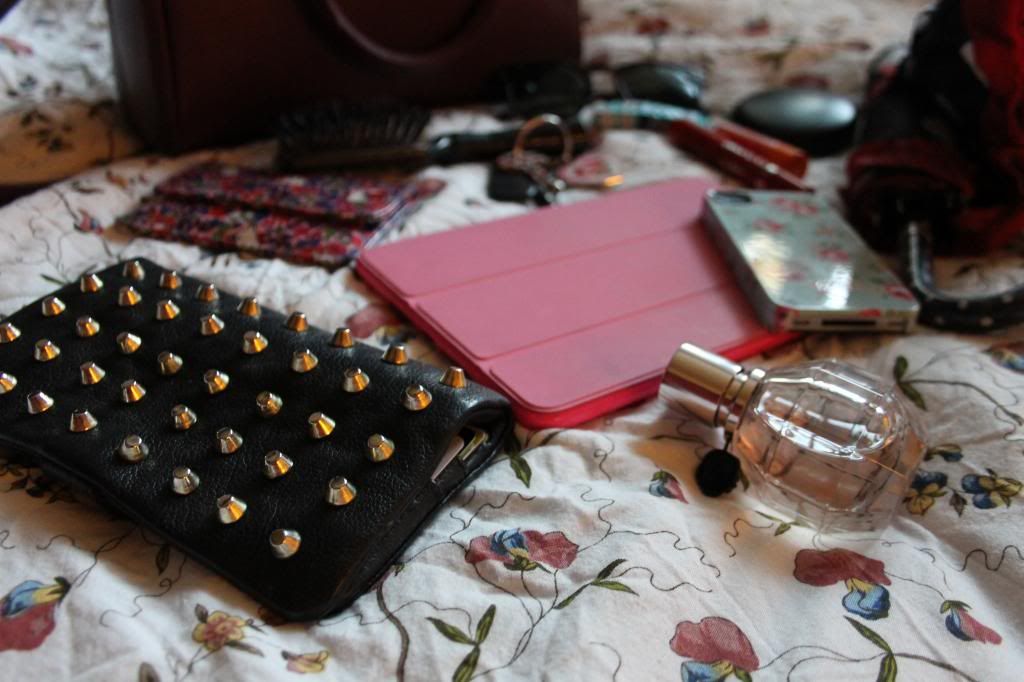 and this is the aforementioned junk i carry around. not pictured are all the receipts, odd bits of chewing gum and half empty packets of chewits. i've just realised i carry an umbrella and a pair of sunglasses, how very british of me. my purse is pretty big with gold spikes from topshop - i've had it for ages but i still love it. it's leather and lasted me quite well! i also have my ipad mini, iphone and keys. in the hello kitty ticket holder is my oyster and other bits and bobs. makeup wise i don't carry a lot with me just some mac studio fix powder, a lip balm and my new favourite lipstick! i don't always carry perfume around with me but i must have wanted to smell nice today. it's viktor and rolf's flowerbomb which is my all time favourite perfume, i think!