narsissist eye and cheek palettes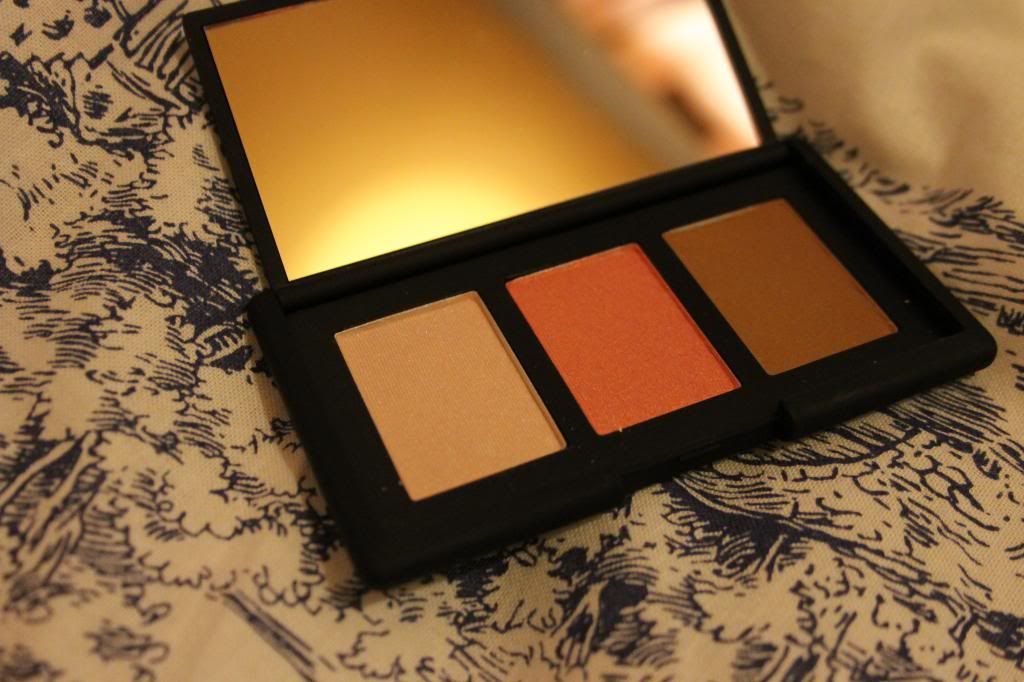 insert heart shaped eyes emoji here.
HOW BEAUTIFUL? i've been contemplating nars eyeshadows for a while now but could never quite bring myself to buy any - mainly down to price and not having a clue where to start. and then i noticed this palette (which you'll have to excuse already being used, bad blogger..) and it was PERFECT and far better value for money. full of completely wearable mostly neutral colours and best of all, 14/15 of them are permanent so if i do ever run out of an eyeshadow i can't live without then i can easily replace it.
as a first time nars eyeshadow user, i am impressed. these really are as buttery soft and pigmented as everyone says. i'm faithful to the urban decay primer potion (the only primer that actually does something) which i always use underneath any eyeshadow so i'm unsure how these would last without. they're easy to apply, easy to blend, easy to wear.. they're just bloody lovely.
i wasn't sure if i'd buy the cheek palette at first. orgasm was my first nars blusher and i loved it, but for some reason never repurchased it.. laguna has always intrigued me but never enough to make me buy it and devotee is limited edition so that put me off a bit. but then payday happened and suddenly the last one was on hold for me in my local space nk and... i bought it. it's still new so not as loved as the eye palette yet but i'm really enjoying it so far. the highlighter is lovely and has a sort of 'wet' finish to it. you're probably wondering why you'd even want to look like you have wet cheek bones and inner eyes but it just looks good ok! (seriously it just looks really nice on the skin) i find all three work together really nicely too which is a bonus.